Get A Free Divi Layout Today ! Ready For Latest Divi
These Non-profit / charity Divi layouts can be used in the Divi library! The best Divi layout For Non-profit & Charity DIVI website examples| This modern and elegant Charity Divi layout is 100% free for personal or commercial use too. which will help you easily create a beautiful, stunning and
Creative Charity Website.
9 Sections To Make Creative Modern Website
All Our Free Divi Layouts are Responsive.
Get yours now!
Responsive Divi layout with a clean and modern design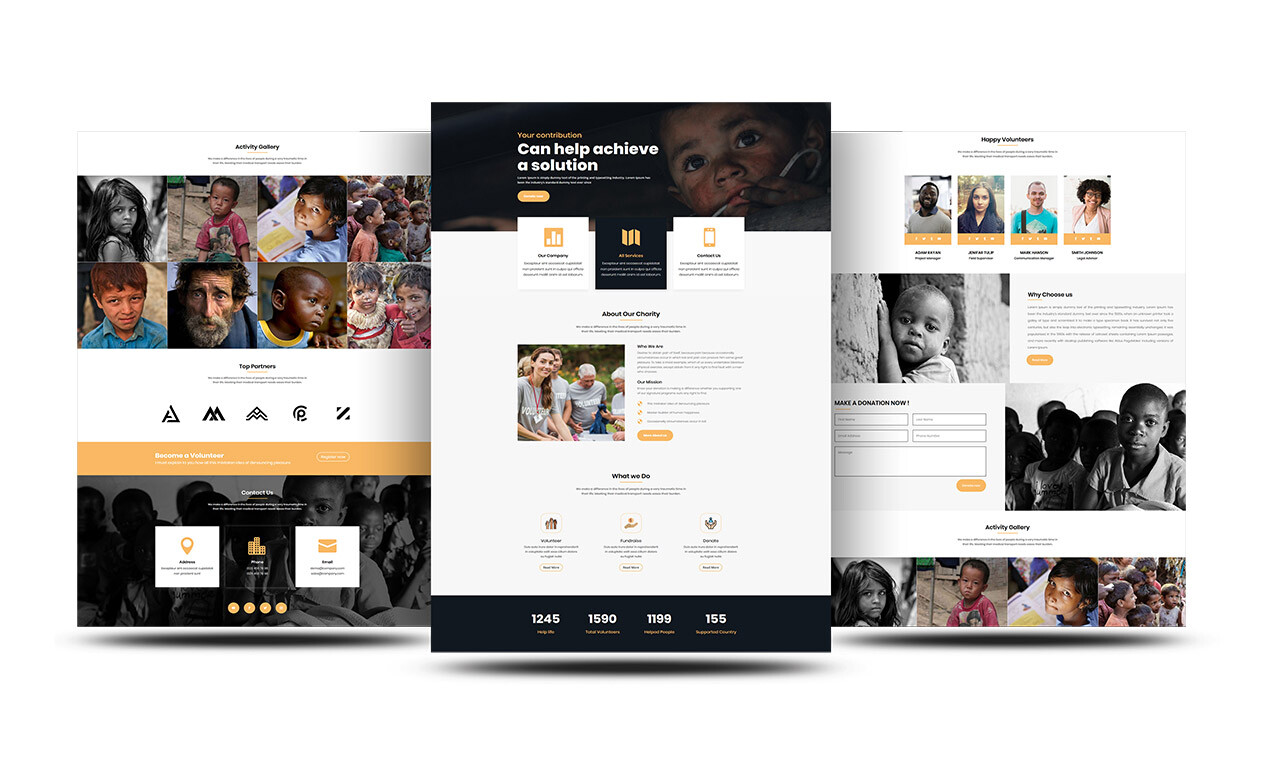 Free Divi Layout
Packs. Divi Charity Layout is suitable for charity, NGO, non-profit organization, donation, church or a fundraising website.Divi Charity Layout has a fully responsive layout. Find the best (free & Premium) Charity Layouts to download for the
Divi Theme
in the Divi-childthemes.com
Free Divi Layouts
Directory.
All you need is one click to get The layout Using Divi Page Import Option.
Get Free Divi Charity Layout Today ! Get It Yours Now !
It fits perfectly on various displays and resolutions from regular desktop screens to tablets, iPads, iPhones and small mobile devices. Just what you need to get started with your Divi website, quickly and easily. Download now. It's tailored to your needs and to the expectations of your clients. Get it now ! Set Your
Divi website
Today!