Premium Best Divi Child Themes & Divi Layouts collection At One of Top Divi Marketplace
100+ Divi Products
Our Divi Themes , Divi Layouts , free divi themes makes building your websites faster and more efficient. Join over 10000+ Customers that gets benefit from our divi products ! Build unlimited websites for your clients using membership plan. Join Us Today !
Membership
Check Our Collection

Get Best Divi Child Themes Just For You ! Our extensive collection of child themes are beautiful and designed to convert, and they'll save you a ton of time over building websites from scratch. With over 35+ child themes covering the most popular industries and website niches, you'll almost certainly find one that's optimized for your next project.
Latest Divi Package Deal & Divi Layouts Bundle
We design 100% responsive, unique and beautiful divi module designs of all kind and in all niche.
Flat 30% Off On Everything
Get 180+ Divi Products Access On Both Membership Plan
Yearly Access Membership $199.99 now Just
$139.99
& Lifetime Access Membership $349.99
$244.99
We create Divi Freebies Every Friday, 35+ Free Divi layouts & Free Divi Child Themes design available, you can mix and match individual page layouts to create a truly unique Divi website customized to your needs. Join the newsletter to get notified whenever we create Divi Freebies.
Join the newsletter to get notified whenever we create Divi Tutorials & Blog , latest Divi news, updates and more !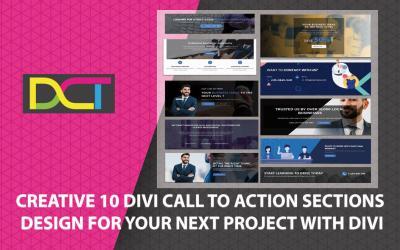 In this Divi tutorial, we'll be showing you how to create a vibrant CTA section using Divi . perfect for your Business Base Divi Theme design plans that just may surprise you.Today We are sharing a step by step tutorial Simple and Attractive Creative Divi Call To...
Elegant Themes Membership
Start using Divi today! Sign up for an Elegant Themes membership and get access to
the Divi theme, Divi Builder, Bloom, Monarch and lots of other great products.


Get 10% off on 'Elegant Themes' membership by clicking banner at the right.