Get A Free Divi Layout Today ! Ready For Latest Divi
This Divi Layout have following 9 different Section Designs offers many various possibilities which will help you easily create a beautiful, stunning and Creative CV/Resume Website.
9 Sections To Make Creative Modern Website
All Our Free Divi Layouts are Responsive.
Get yours now!
Responsive Divi layout with a clean and modern design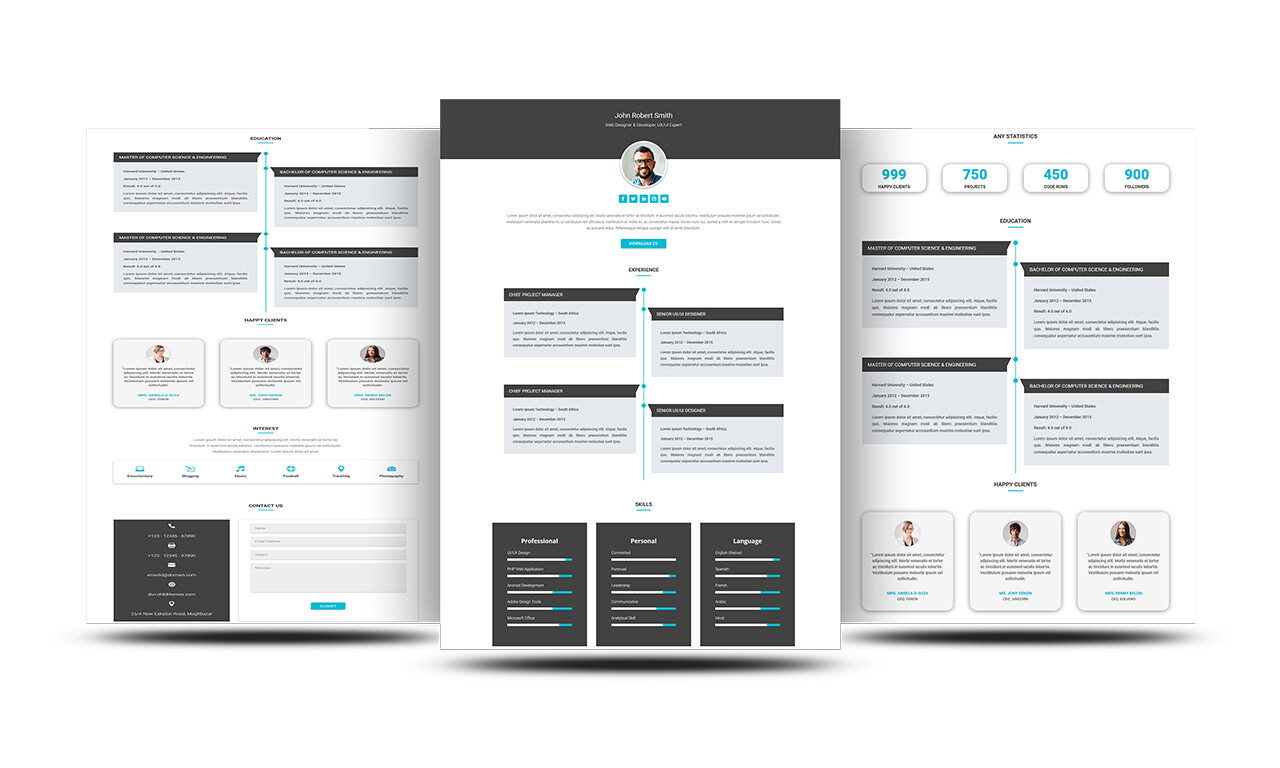 Divi Resume is a new standard in online resumes and cv world.Clean and beautiful eye-catching material design will attract your future employer with the first impression. SEO Friendly, semantically correct and w3 valid code and innovative mobile first development will help you to boost your CV on the internet.
Free Divi Layout Packs. Flexible and powerful Layout and exclusive features will help you be unique and creative with Divi Resume. Find the best (free & Premium) CV/Resume layouts to download for the Divi Theme in the Divi-childthemes.com's Free Divi Layouts Directory.
All you need is one click to get The layout Using Divi Page Import Option.
Get Divi Resume Layout Today ! Get It Yours Now !
Just what you need to get started with your Divi website, quickly and easily. Download now. It's tailored to your needs and to the expectations of your clients. Get it now ! Set Your
Divi website
Today!